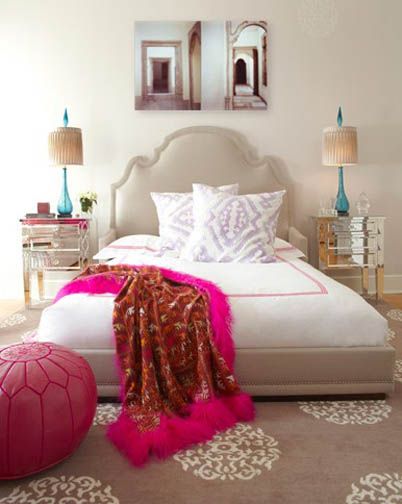 [via The Coveteur, Refinery29, & MyInteriorInfatuations' Pinterest]
If I'm not reading Vogue or watching fashion shows on Style.com, I love getting inspired by designs on HGTV & dream about what my home would look like. My absolute favorite (also in terms of fashion) is when classic & traditional styles are mixed into more modern & contemporary designs. This means tufted chairs with lucite accessories, hints of cultural influences, tons of fresh flowers, & pops of color!
Besides watching HGTV, I can spend hours -- & I really mean
hours
-- admiring the closets + spaces of people featured on
The Coveteur
or Vogue's
APT with LSD
. My boyfriend can vouch for that :) I also get excited whenever my friend
Ericka
blogs about new interior finds!