As if being right across the street from my school wasn't close enough, Barneys New York is even more conveniently located in the same building as where I intern. So naturally, during my lunches I pay a visit & naturally, I just want everything in sight. Proenza Schouler PS11, I shall have you one day. You too Celine, & I mean
ALL
of you. It's been quite the search for a good bag... but more on that later :)
Surprisingly, I didn't step foot into the shoe department (pun intended, ha!). I spotted a chic pair of Lanvin sandals while waiting for the elevators. If I touched it, I no doubt would have fallen head over heels in love (ok ok, enough with the puns). Anyhoo, I stopped by the CO-OP floor & was so glad that I no longer have to be in NY or Paris to check out
Isabel Marant's
collection! After perusing the 4th floor & making a mental
wish
lust
need list, I decided to share some of these with you. Or hint at what I want for my birthday/graduation/Christmas.
Just kidding.
Maybe.
[all via Barneys New York]
1.
Carven
asymmetrical shoulder dress. Mixing two design elements I love: an interesting asymmetric shoulder & a pleated, full skirt. Plus it's in navy & black, a fave combo!
2.
Carven
hooded coat. So much fun to look at & even more fun trying it on. See those wooly slits? You can put your hands through those to wear this as a cape or so you can add a belt just as a front detail. Well, unless I was doing it wrong & that's not what it's there for. The large pockets work double time. You can store things in the normal way from the top or slip your hands in through the side.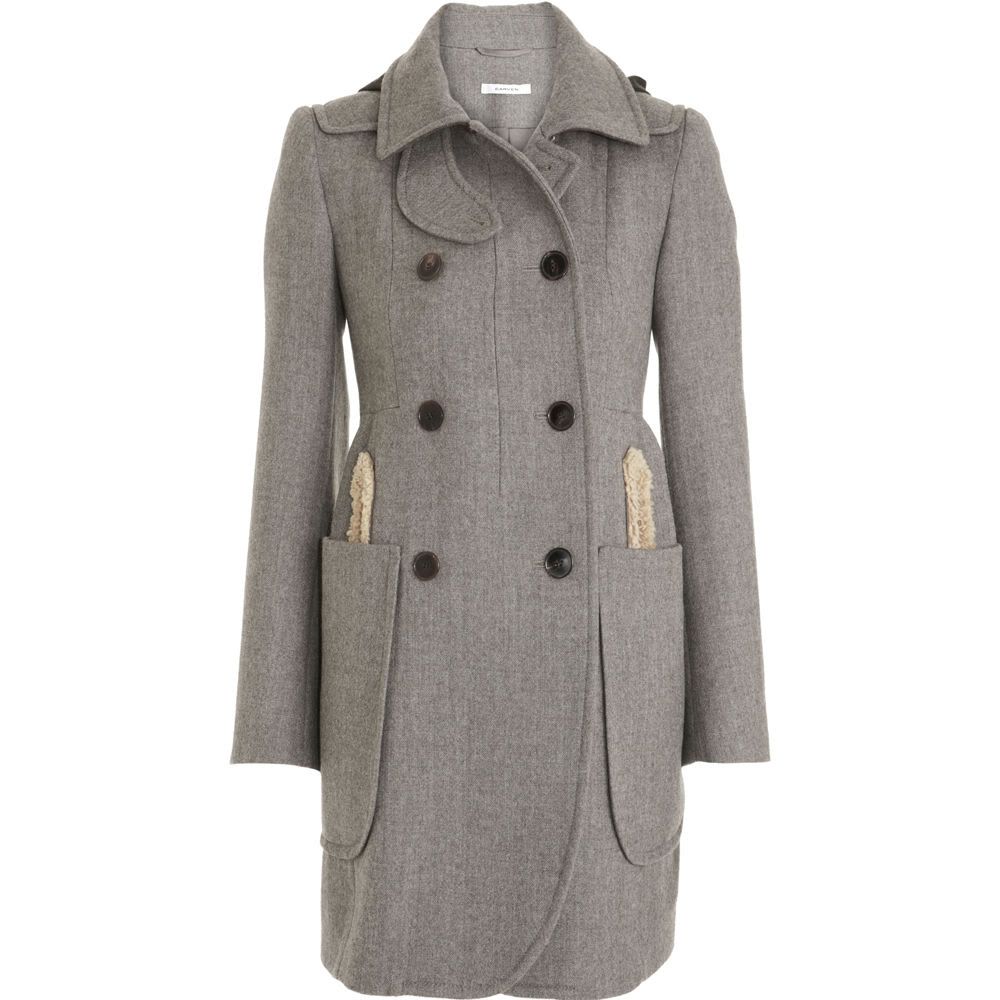 3.
Theysken's Theory
beaded jacket. Just the texture blew me away. There's probably ten things going on here, but it makes it all the more interesting. I kept touching & admiring the fabrications of the jacket itself, the contrast lapel, lining, & the jewel embroideries.
4.
Opening Ceremony
embroidered dress. It's just oh-so-dainty. Those aren't beads by the way, they're wool embroidery. Tricked me from afar too!