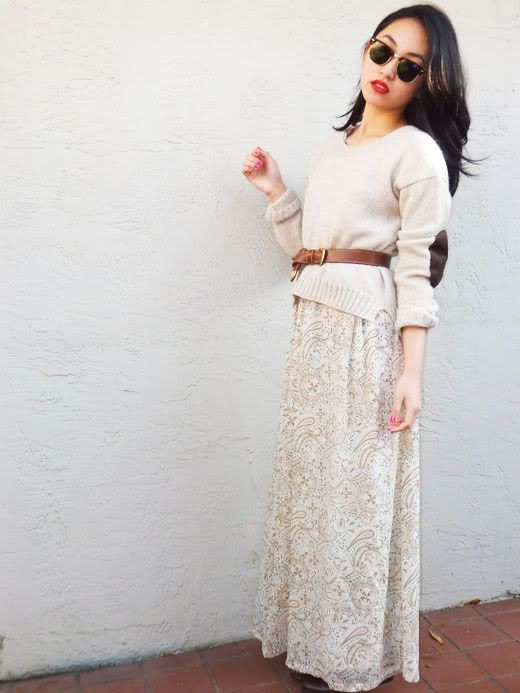 [Sweater: See by Chloe | Maxi dress worn as skirt: H&M (old) | Belt: Vintage | Boots: Ralph Lauren | Sunnies: Ray Ban | Lips: YSL Le Rouge]
Decided to wear something simple, comfy, & cozy for my dad's birthday.
Happy birthday to the most awesome dad in the world!
We all went out to see "Mission Impossible 4" in IMAX (highly recommend seeing it this way) then enjoyed some sushi afterwards. I was thoroughly entertained by all the action-packed shenanigans & cool gadgets in the movie.
In other news, I am, once again, battling a bad cold. Hot soups & teas are currently my best friends. I've also been debating on whether I should cut my hair or not. There are days when I want it shorter, others when I want it longer. New year, new 'do? Yep, this is how productive I've been all day.