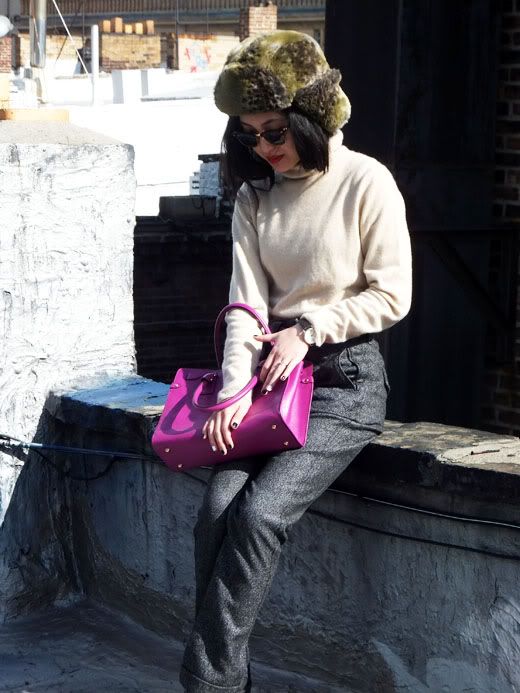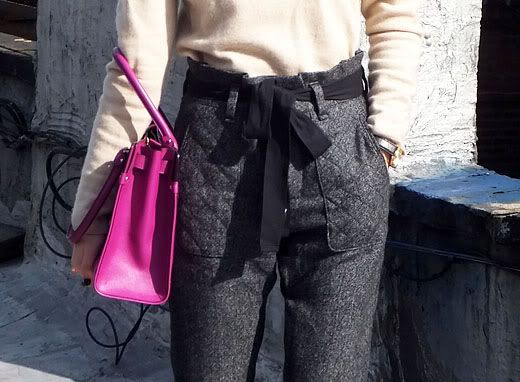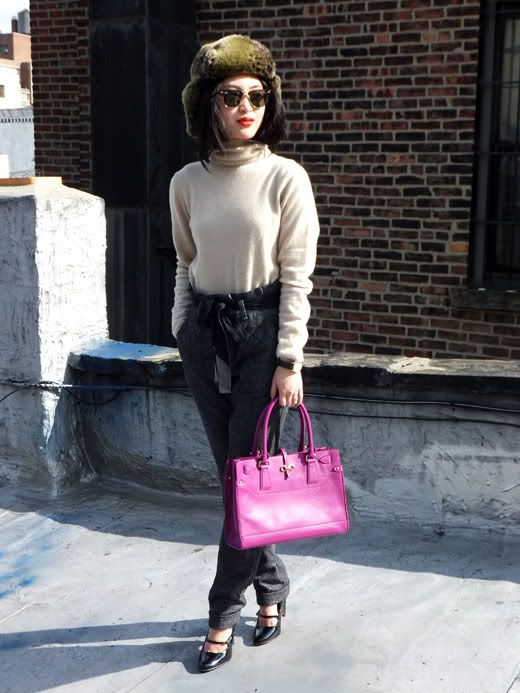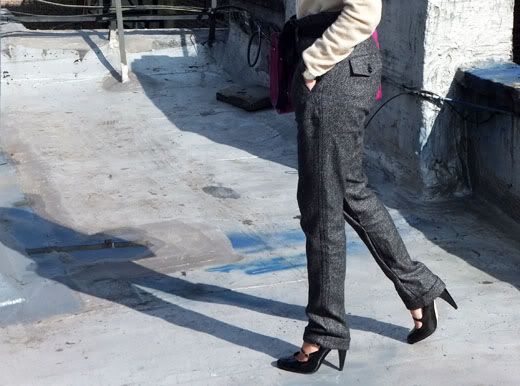 [Cashmere turtleneck: Macy's | Trousers: Madewell | Shoes: Nicole Miller | Faux fur hat: Marshall's | Bag: Salvatore Ferragamo | Sunnies: Ray Ban | Watch: Citizen | Lips: Revlon 006 Matte Really Red]
When all else fails, I revert back to wearing classics/basics. In this case, my cashmere turtleneck sweater, tweed trousers, & black patent pumps. This was my outfit on the fourth day of MBFW. The quilted pockets & the paper bag waist make these trousers extra special. (Another serious obsession of mine: the paper bag effect. If something is too loose, cinch it & paper bag it!) Although I have a tendency to lean towards black shoes -- because they go with everything -- I like having unique pairs. It helps break up the monotony. The triple straps & sharp banana-shaped heels have made these my go-to for years.
I'm still unpacking, dry cleaning, & doing laundry. I already miss the hustle & bustle of NYC. There's a stack of magazines waiting to be read on my desk. I can't get over Adele being on the cover of Vogue, she has an incredibly refreshing voice.
As promised, more pictures to come. My runway reviews are all on
Chictopia
! :)
Photos by Neha Jain (love the views from her apt's rooftop!)