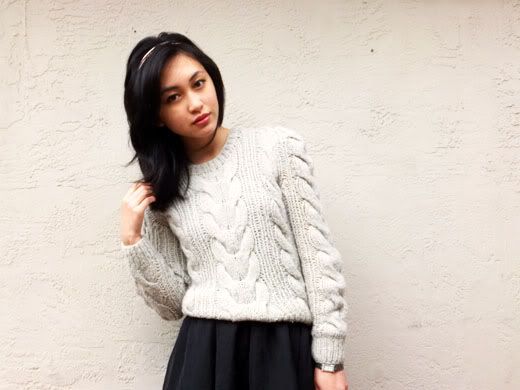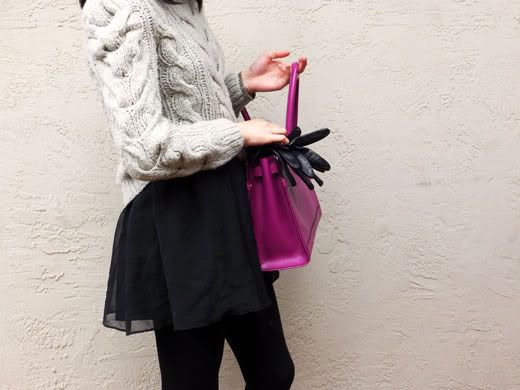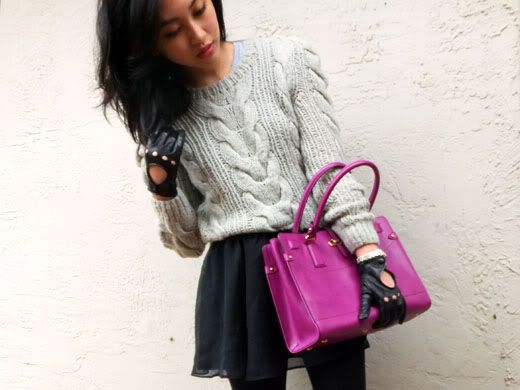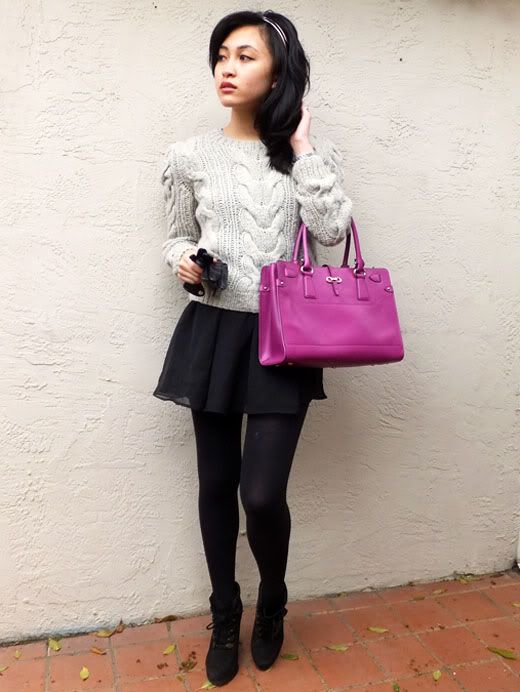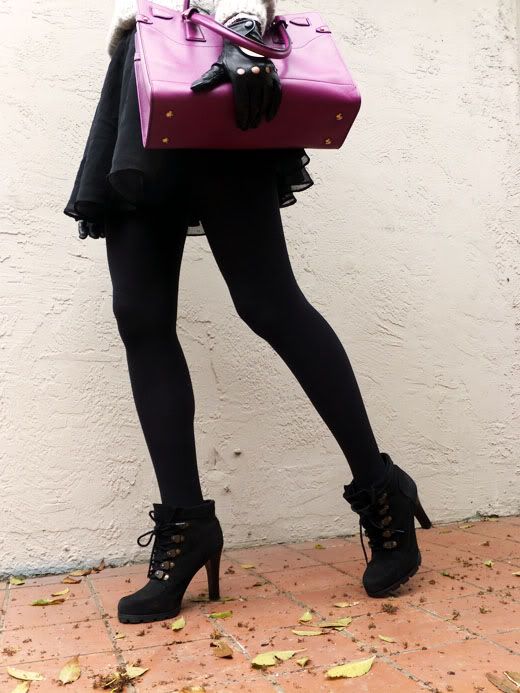 [Sweater: Rebecca Taylor | Skirt: H&M (old) | Tights: Hue | Boots: Ralph Lauren | Bag: Salvatore Ferragamo | Gloves: Nordstrom | Watch: Citizen | Lips: Korres Lip Butter Pomegranate]
Food for thought
These are both beautifully written & incredibly inspiring.
It's funny how things can come together & connect at one time, like there's some sort of over-arching theme. Ever since I jumped on board this 15/30 challenge, I have a renewed perspective on the things I choose to wear & why I wear them. It's not just about putting pretty clothes together & calling it a day. That's not why I chose to study fashion & be a part of this industry. I like that fashion can tell
stories
, either about the wearer or the history behind the clothes. Like mini vignettes.
After looking at the limited options I have for this challenge, I realized that these pieces do exactly that. In this case, when I truly love something, I wear the
bajeezus
out of it! The textures of this sweater get me every time. Then of course, mix in the most perfectly saturated shade of pink for some fun. :)
PS. Thanks Sonia for the
feature
(love that
Sylvia
of
Syl & Sam/Lipgloss & Black
was featured too)! I'm really missing New York now.
Similar look:
Sweater: Denim & Supply Ralph Lauren (love!); Tibi | Skirt: ASOS (black); ASOS (white/striped) | Boots: Belle Sigerson Morrison | Gloves: Rag & Bone (want!)