You can do this with scarves of various lengths & fabrications. For this tutorial, I've used: a long
tartan cashmere scarf
with fringe; a slightly shorter (but still rectangular)
silk scarf
; & a super skinny floral-print chiffon scarf with angled edges. Making bows works best if the scarves are rectangular. Square ones can be a bit fussy. If/when I do perfect this skill using square scarves, I'll post up another tutorial.
It's quite simple, like tying shoe laces or wrapping up a gift. I prefer using the "bunny ears" method because the bow ends up much straighter. After pulling on the "ears" tightly, adjust the bow to the size you want.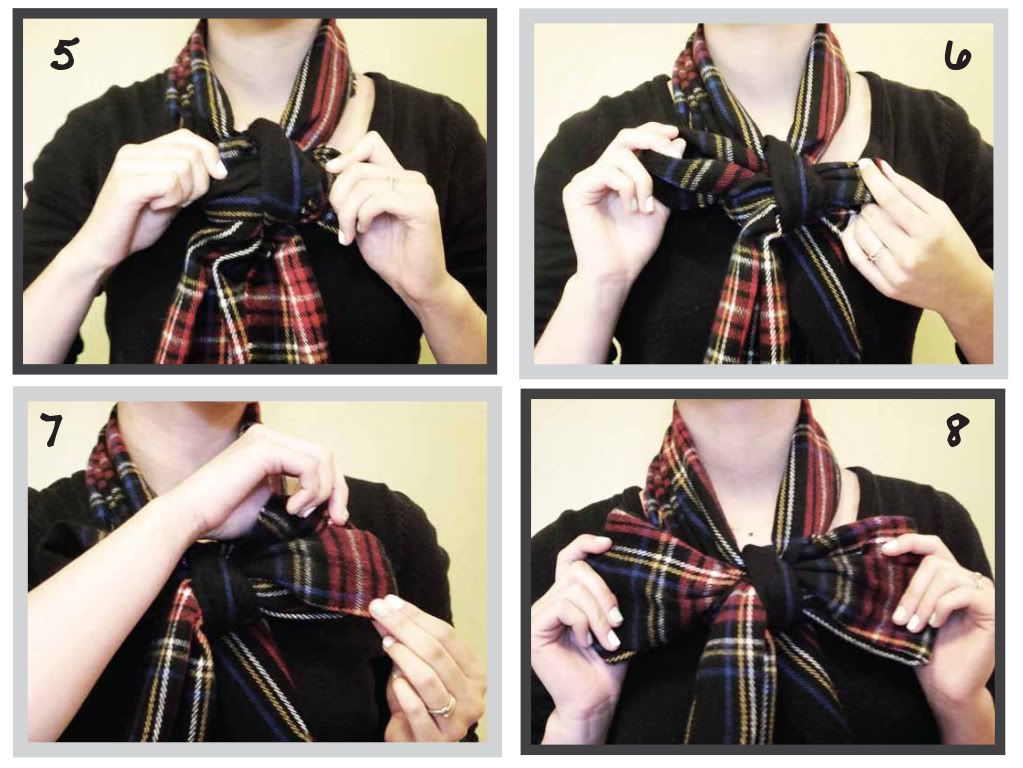 Same concept, but now using a light silk scarf... with the bow placed on my shoulder!
To make a true bow tie, simply tuck in the ends. If the fabric is really thin or flimsy, try using a pin to keep the bow in place. Just be careful of possible neck poking.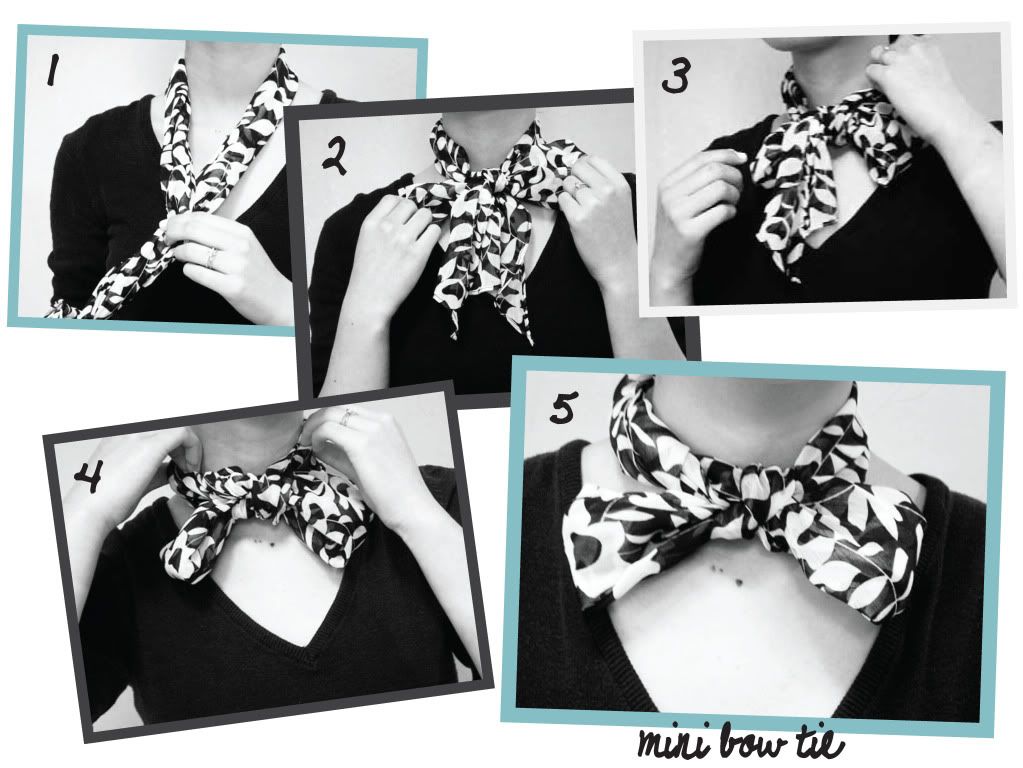 Voila!
Now you're a pro.
Styling Tips:
(more suggestions on
StyleSays
)
- Play around with the proportions -- teeny, tiny bow with extra long tails or a super large bow with mini ends.
- Feeling extra bold? Place the bow behind your neck & let the wind take care of the rest. Remember to wear your hair up.
- Add some sparkle! Pin a brooch in the center of the bow or have several all around.
- Layer, layer, layer. Bow on top of a bow on top of a bow. I'll be trying this out soon.
- Wear one under a buttoned-up collared shirt as a statement piece.
A few scarves that I'm lusting after...
so ridiculously chic!
Multi-print/pattern by Marni
|
Ombre birds/bees print by Leigh & Luca
|
Pink/orange dotted pattern by Leigh & Luca
|
Yellow stripes by Kate Spade
I would love to see how you styled yours! Send me a tweet
@PetiteAve
:)