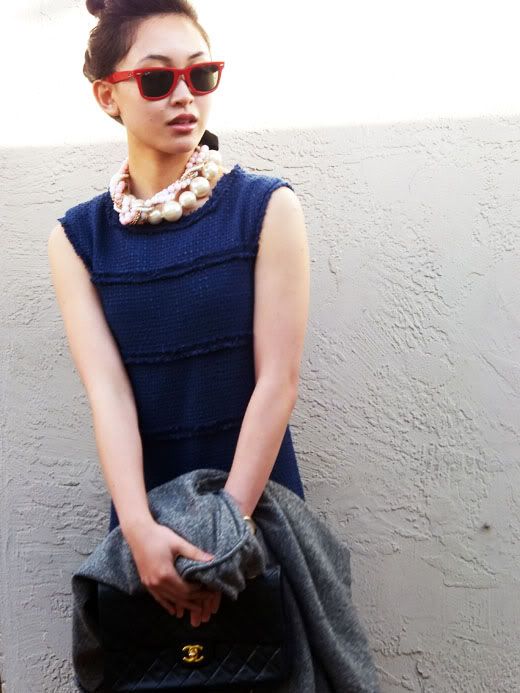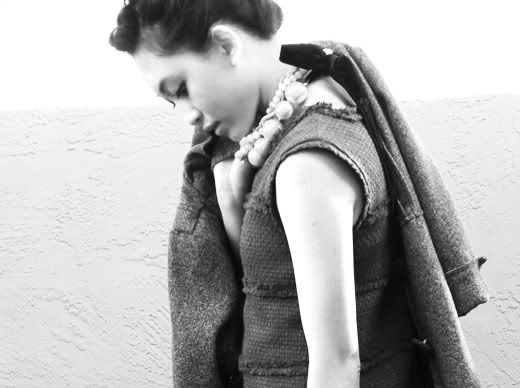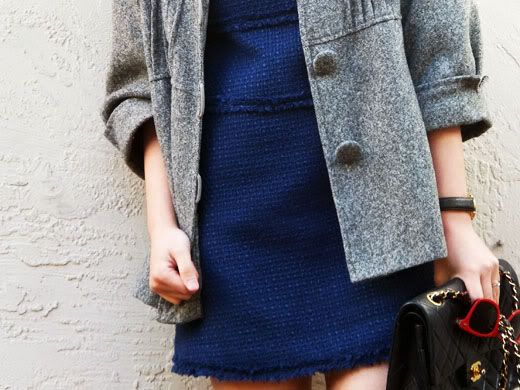 [Dress: Zara | Coat: from Macau (label unknown) | Shoes: Aldo (old) | Necklaces: Vintage, F21 | Bag: Chanel | Watch: Citizen | Sunnies: Ray Ban]
This dress reminds me of a school uniform -- the Chanel-approved kind. The ones I wore when I was in elementary school were not as stylish; though, I did wear the best jackets, frilliest ankle socks, & cutest loafers. My mother would not have me or my sister dressing any other way, of course. (She's the one who got this lovely coat!) I remember wearing a multi-pastel-colored nylon jacket with tiny bows on the sleeves. It's much prettier than it sounds.
Speaking of bows, I think it's time I do a tutorial on
how to tie a scarf into a bow
since many of you have asked. Once you know how, you won't want to style your scarves differently.
I rarely do
. Stay tuned! :)