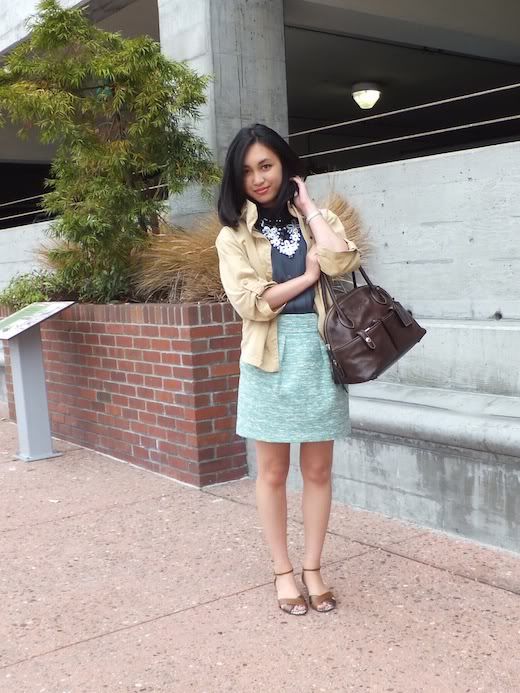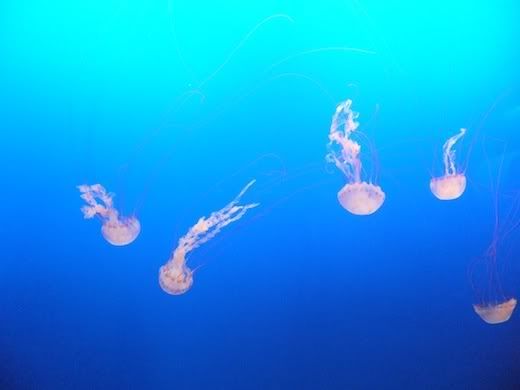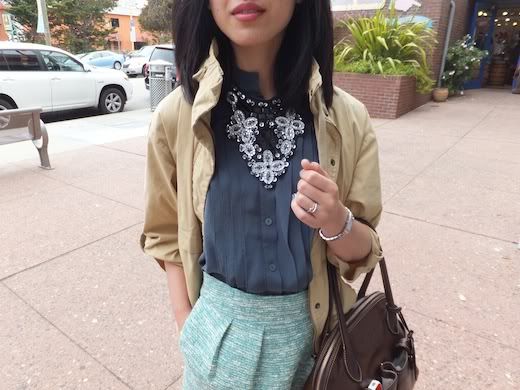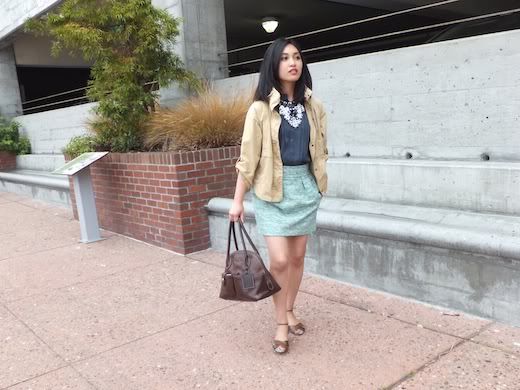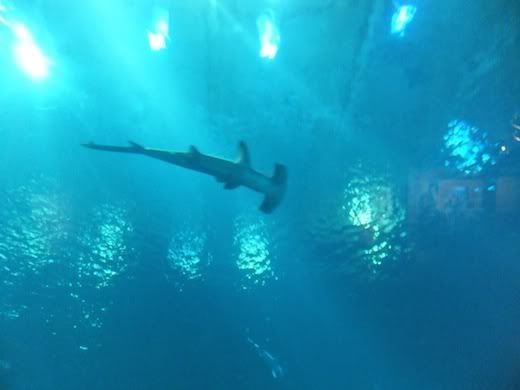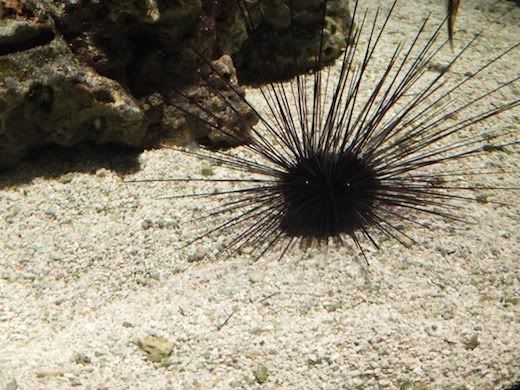 [Top: Theory (similar) | Skirt: Zara | Jacket: UO (similar) | Sandals: Zara (old) | Bag: Dooney & Bourke | Jewelry: Vintage | Watch: Citizen | Lips: Dior Addict 778 Show]
Sahil & I are incredibly fascinated by ocean wildlife. So much so that we decided a trip to the Monterey Bay Aquarium would be fitting for our four year anniversary. The jellyfishes were my favorite -- they're absolutely mesmerizing with their various shapes, textures, and colors. Some even had mini light shows happening on the sides of their bodies.
Just pure inspiration
(loved the scalloped hammerhead sharks!). It's no wonder I'm always gravitating towards ocean-inspired designs. If I was more scientifically inclined, I probably would have studied to be a marine biologist. Maybe in my next life.