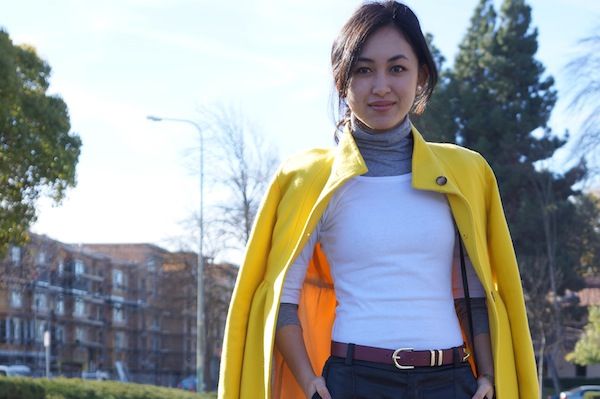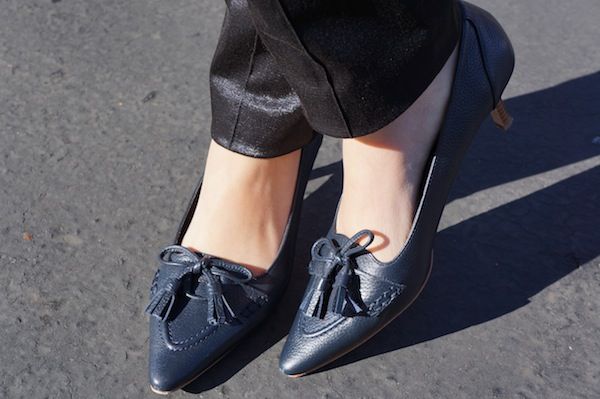 Coat: J.Crew | Turtleneck: J.Crew | Top: Zara | Tux pants: Rachel Roy (old,
similar here
) | Belt: H&M | Bag:
'Rebel'
thanks to Jimmy Choo | Shoes: Brooks Brothers | Earrings: Ann Taylor
My thoughts on downsizing: your shoulders, back, and soles will thank you.
This little Rebel of mine pushes me to think about what's really essential. Put it this way, the struggles of locating something like lipstick (which almost always ends up in that one corner at the bottom of the bag under your wallet, gadgets galore including pesky tangled iPhone wires, lotions and potions, and other "necessities") much easier. I also don't discriminate between heel heights. The more variety, the better. If I know I'll be on my feet all day and still want that additional two or three inches, kitten/midi heels satisfy that craving. These came in four different colors; sadly, my size wasn't available in two of them.